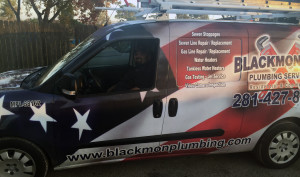 Blackmon Plumbing was founded by Shane Blackmon back in February 2007. Blackmon Plumbing has established itself as one of the most reliable plumbers in South East Texas. Focused on customer service and fair pricing, we have set very high standards helping us expand our service area and satisfied customer base.
We handle all types pf residential, commercial, and also industrial plumbing needs.  If you have a leaky faucet, we can handle it… If you have an entire house needing re-piping, we are glad to do it.
Building a new home and need your plumbing handled, send us your plans.
Blackmon Plumbing Services
Sewer Line Repair and Replace
Gas Line Repair and Replace
Hot Water Heater Installation
Tankless Water Heater Service
Toilet Repair and Replace
Faucet Repair and Replace
Baytown Plumbing Services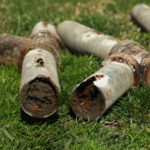 Sewer Lines can quickly turn into a nightmare.
See what people are saying about us online!
I manage a busy Urgent Care in Baytown and we had a pipe bust from the freeze this am. I called everyone in town and they were all booked up. I was so worried because this was a bad freeze and everyone was needing help. Call after call I was just a sitting duck....then Shane, the owner, was driving by and saw our big spray of water. He stopped, turned off the water, and was able to fix the part right then and there!!! He wasn't even asked to! He did this out of the kindness of his heart. I am so blessed, and pleased with his service. I will definitely recommend Blackmon Plumbing to everyone in need of a plumber!! Thank you Shane!
Shane Blackmon was a pleasure to work with. They did a major plumbing job at my house. We cut 160 LF of concrete and retro fit all new sewer lines, re-piped the entire house, relocated the water heater, plumbed for kitchen, dish washer, laundry room, installed a bathtub, walk in shower, 2 toilets, and several vanities. It was a huge plumbing job to say the least. Shane and his guys were extremely professional, personable, and did a fantastic job. I have recommended Blackmon Plumbing to all my neighbors and friends in need of a great plumber.
Without a doubt 100% trustworthy. Thank you. Bayou Oaks Preferred List